---
Bundle now for quick savings on some of our most popular designs
Inventory is in stock and ready to ship out immediately
Shop secure with the Haggard Pirate 30 Day Return Policy.
The "American Pirate" series comes straight from Seal Beach California's Haggard Pirate FISHN SURFN & PIRATE LIVIN warehouse. If you're looking to throw some Pirate Livin in with your patriotism- this is for you.
Badass Pirate Graphic T Shirt for people who love fishing, surfing, and pirate living..... made by the Haggard Pirates in Seal Beach California.
---
• American Tee: 100% Ring Spun Combed Cotton, ft. Tubular Construction
• Camo Hoodie: 10 oz., Generous Fit, Fleece Lined Hoodie
• Flagged Hat: 6 Panel Trucker, ft. Woven Patch
Hat is OSFA (built to be comfortable for larger heads)
Hoodie is generous fit based on standard body types.
Tee is standard fit- order to your preferred standard size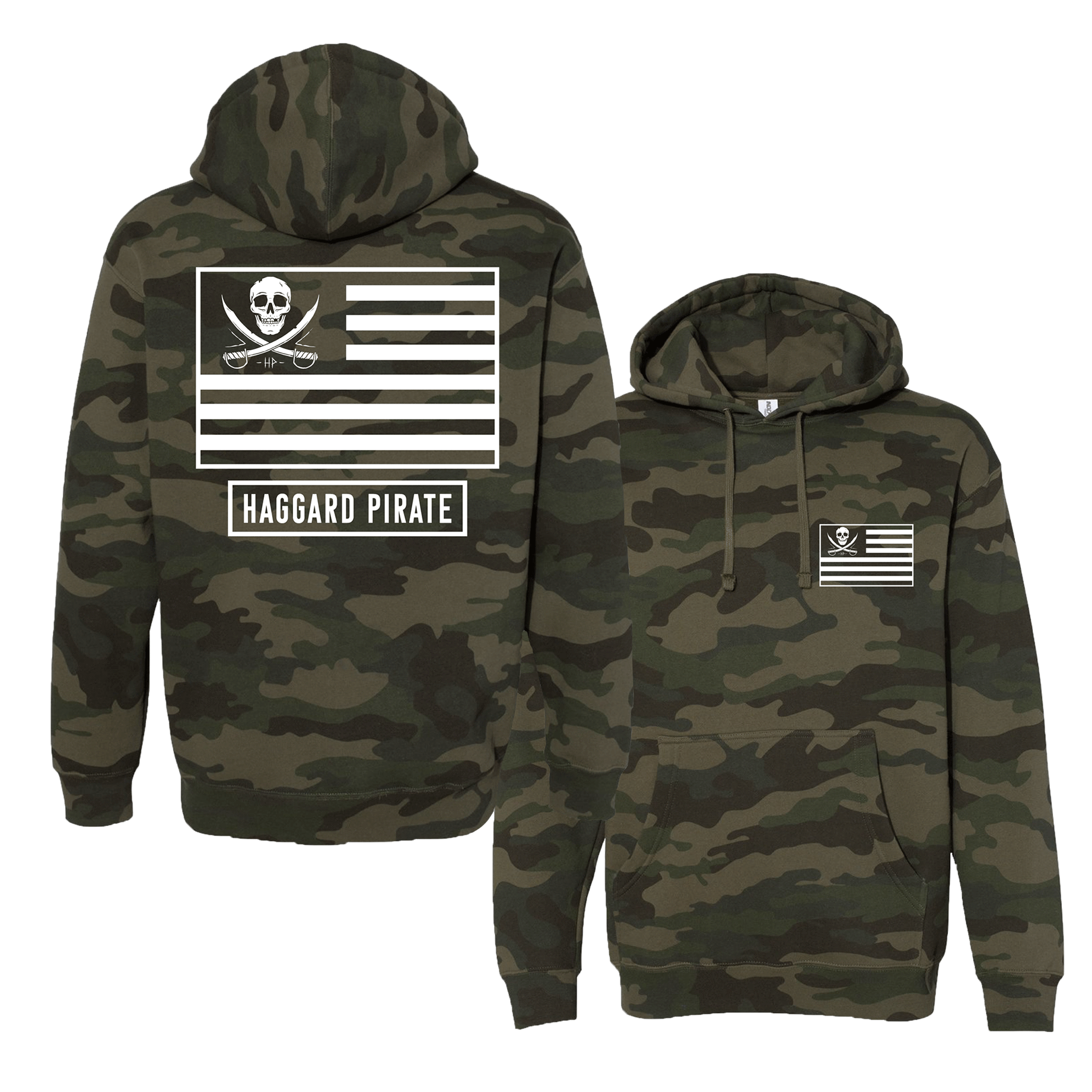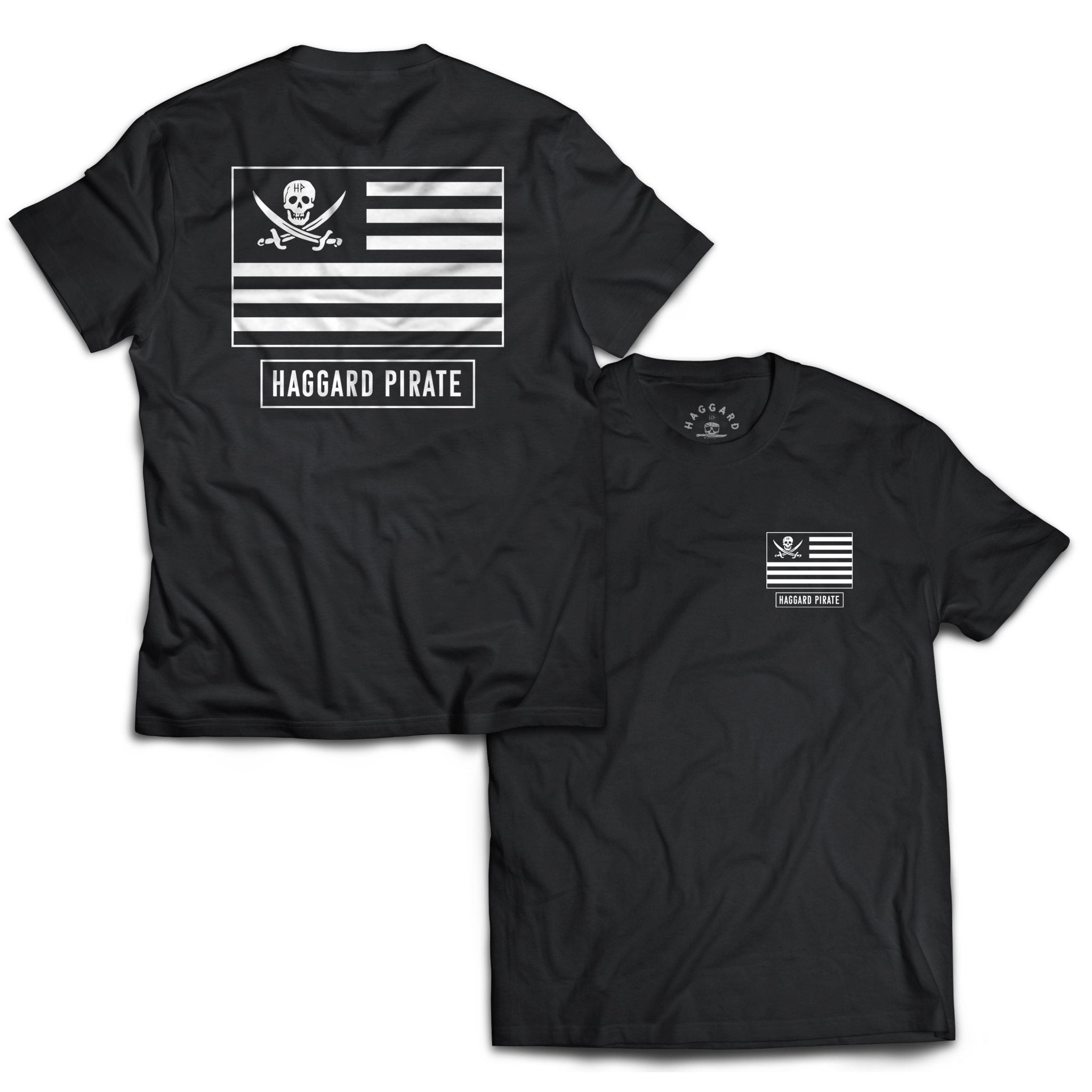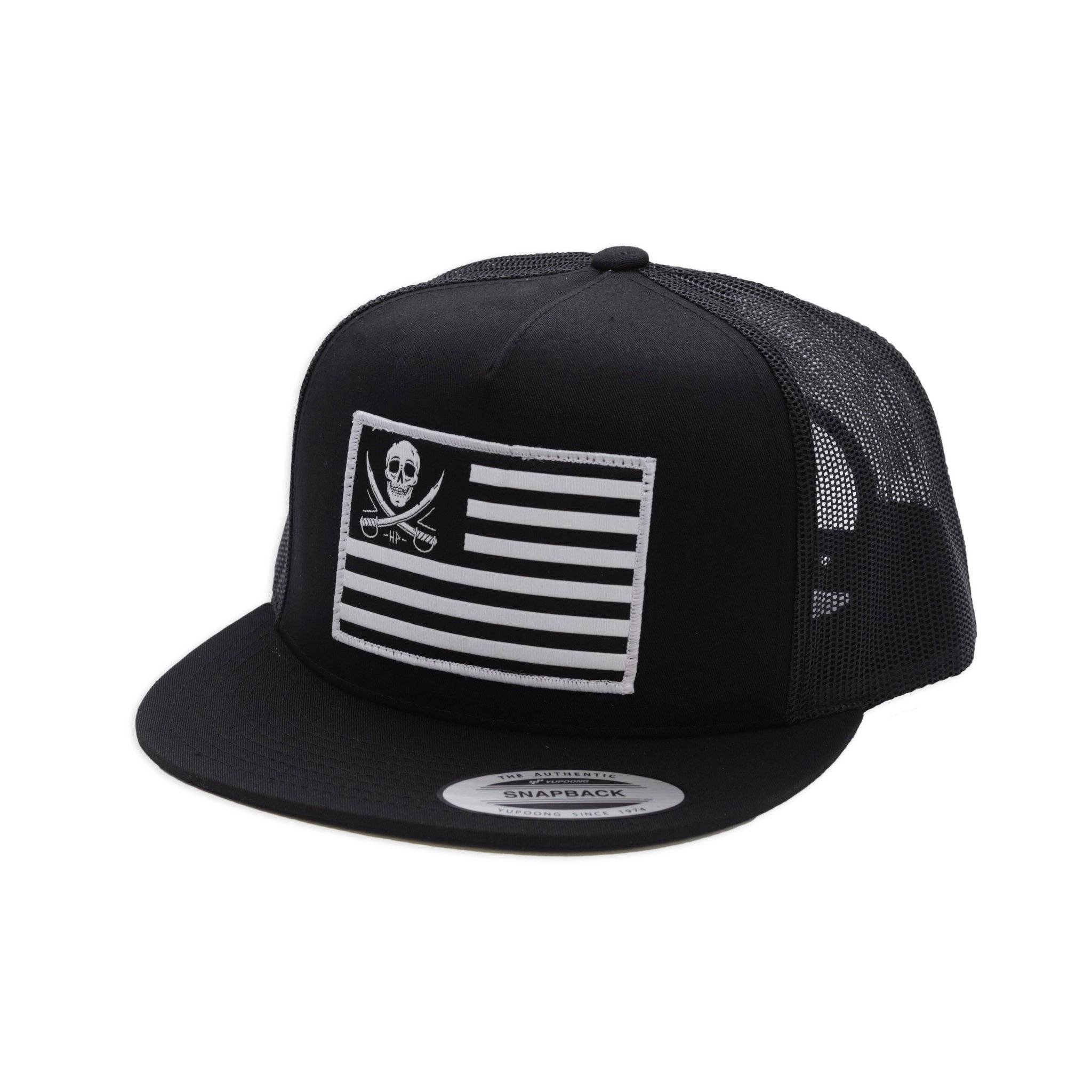 Our story is pretty simple. We are two brothers who were born into a sea dwelling family. Our parent's made the ocean our lives' main ingredient. Everything else came second.
When you respect the ocean, it provides you with all you need. Growing up in a small coastal town, Seal Beach, Ca. We spent our summers fishing Catalina Island and our winters in our own backyard getting pounded in the shore break by the North West swells. Everything we knew of in life revolved around the ocean. When we were not in the water we were working in the back of our parents local surf shop.
With a professional surfer for a mother and a fisherman for a father, we were raised with a passion for extreme water sports and wouldn't have it any other way.
More Haggard Pirate Products
We at Haggard Pirate pride ourselves on quick turn around times and follow through. Your order will be sent out ASAP (up to 2 days processing maximum)
We partner with secure payment gateways such as Google Pay and Stripe. You're information's security is our top priority!